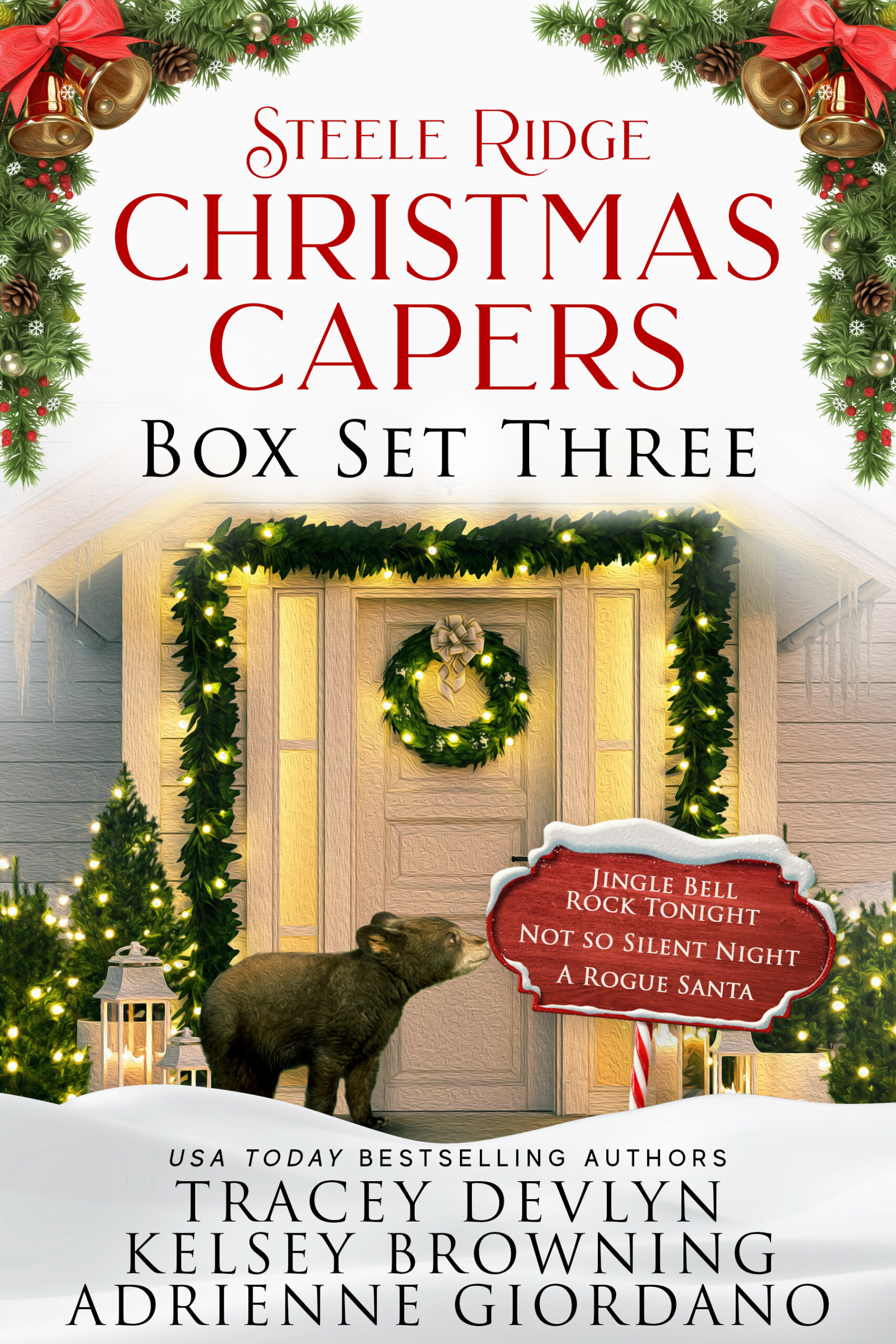 Christmas Capers Box Set #3 (Capers 7-9)
August 24, 2020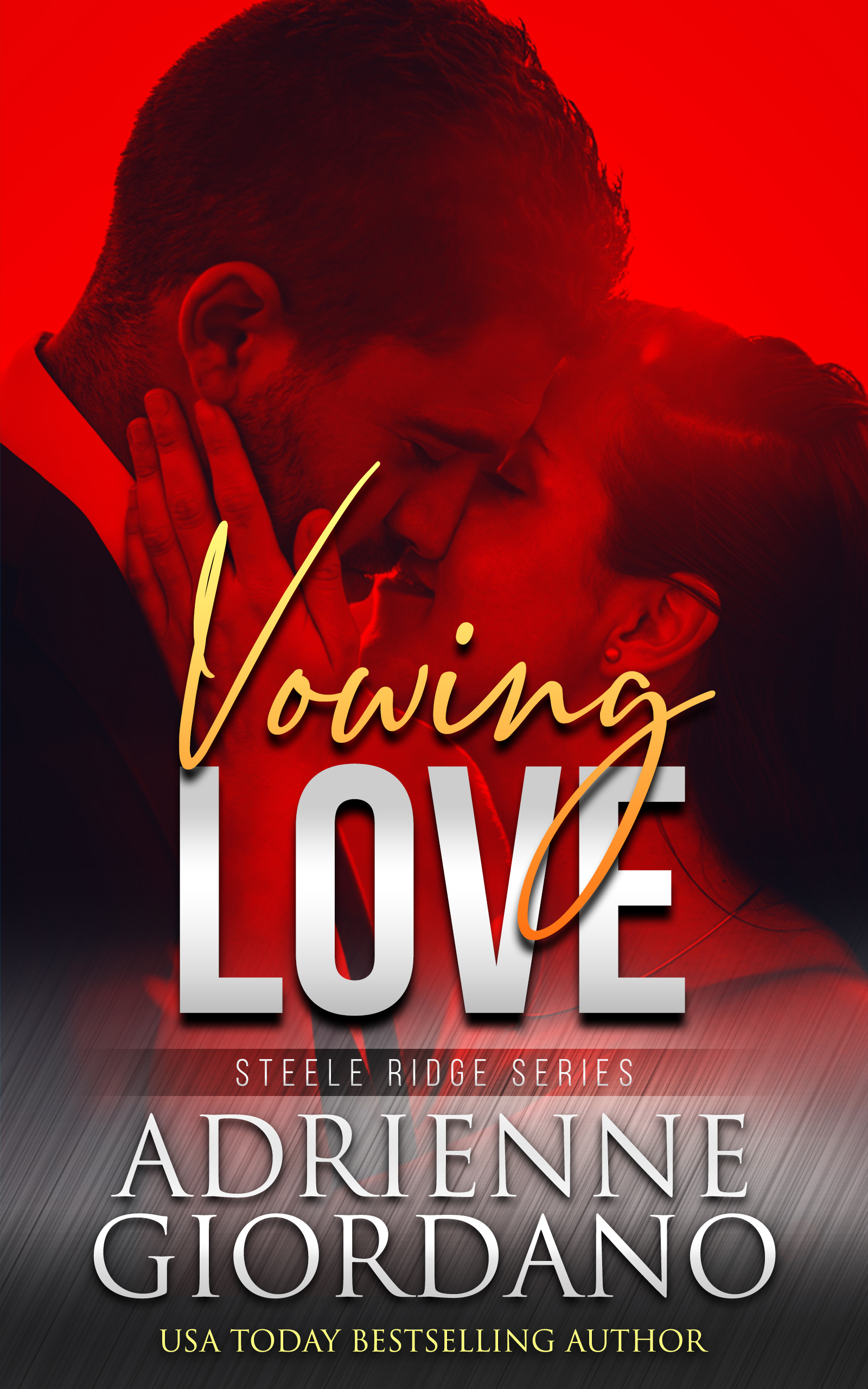 8 – Vowing LOVE
June 6, 2019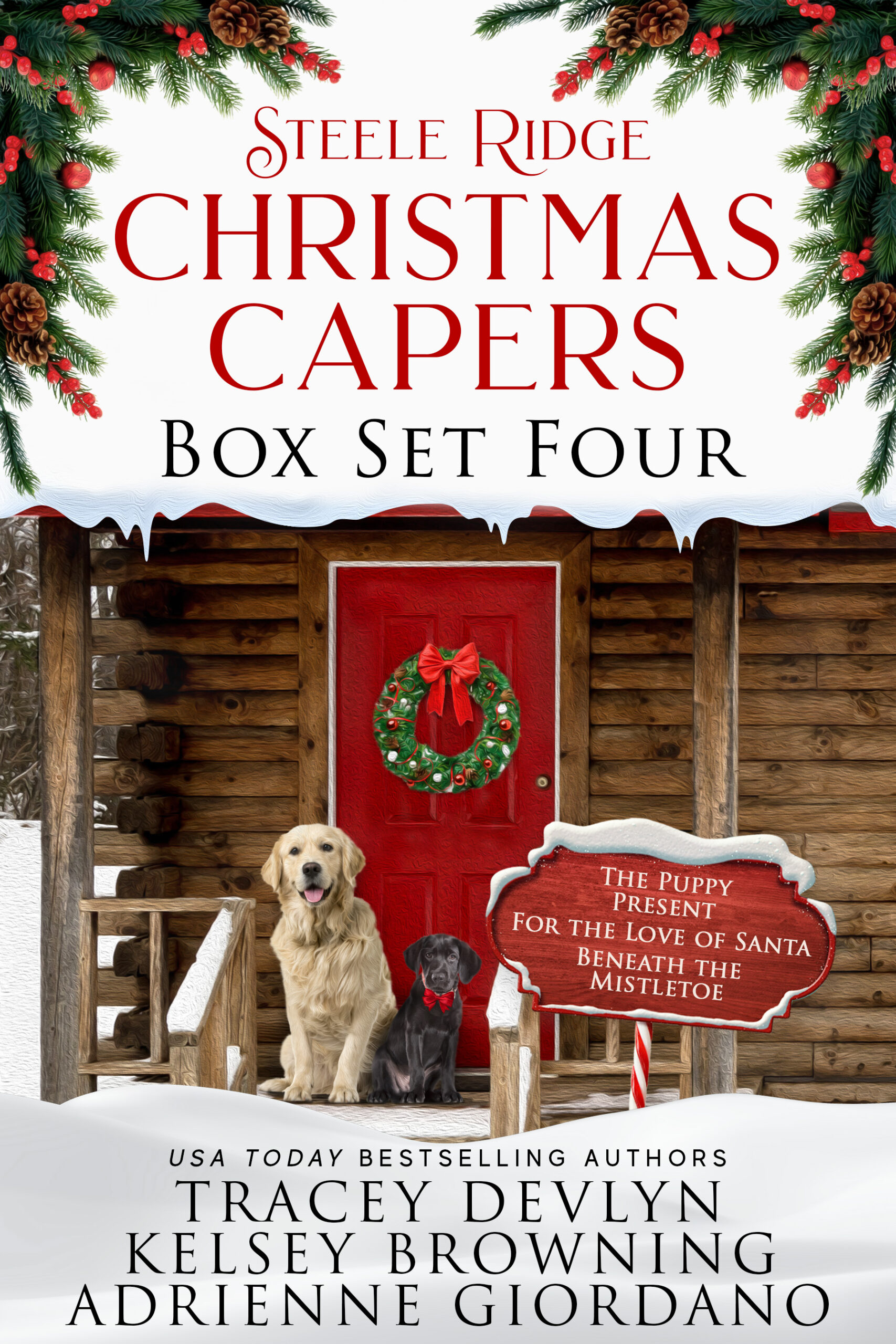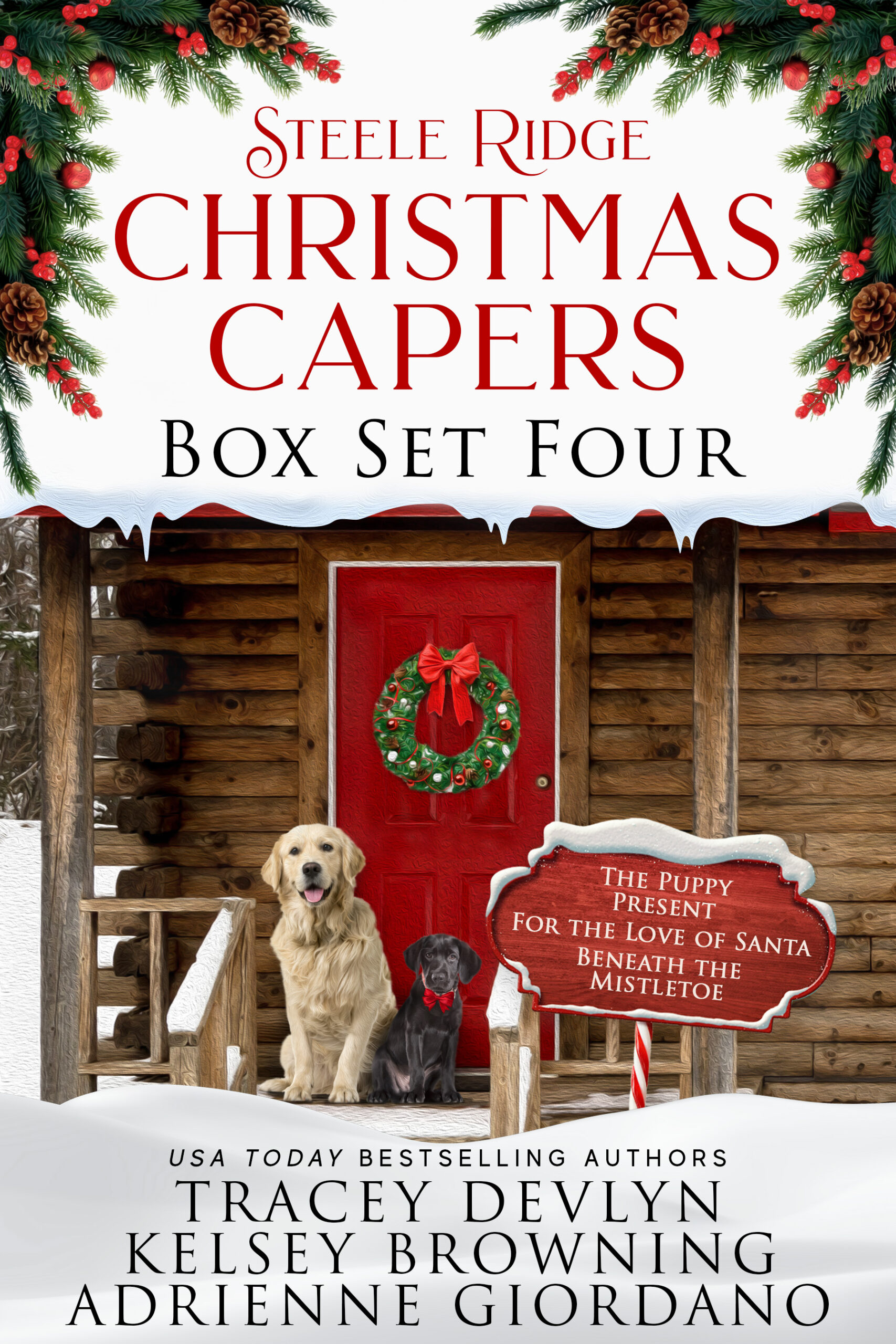 Christmas Capers Box Set #4 (Capers 10-12)
Available at:
---
D

o you love visiting beloved characters during the holidays? Steele Ridge Christmas Capers transport readers back to their favorite small town to experience 12 new fun, heartwarming, lightly suspenseful stories.
In this box set, you'll be reunited with Shep, Way, Ross, and Sandy Kingston.
The Puppy Present by Kelsey Browning
After rock star Joss performs a sell-out holiday concert, she and her boyfriend, Shep, discover someone has puppy-napped service dog Charley.
For the Love of Santa by Adrienne Giordano
When Roni's beloved Santa statue is stolen, she and Way search for a thief, but will Santa come home before Roni's dream life is shattered?
Beneath the Mistletoe by Tracey Devlyn
While the Kingstons prepare for the family's holiday festival, their world is tipped upside down, between discovering big footprints in the snow and navigating a rare visit by their black sheep cousins—the Blackwells.
August 24, 2020
August 24, 2020
August 24, 2020
August 24, 2020
August 24, 2020
August 24, 2020
August 24, 2020
August 24, 2020