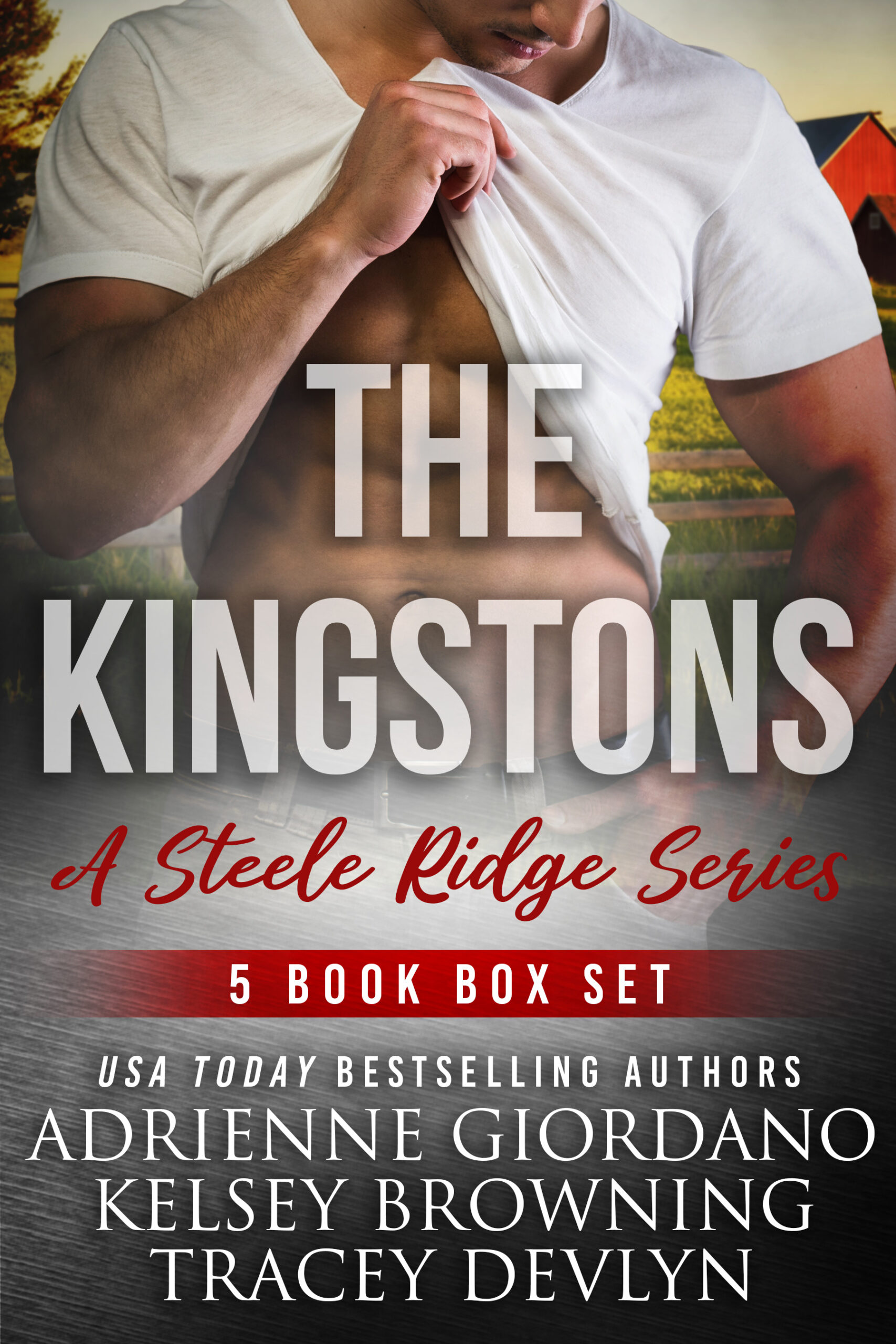 The Kingstons Box Set #3 (Books 1-5)
March 10, 2021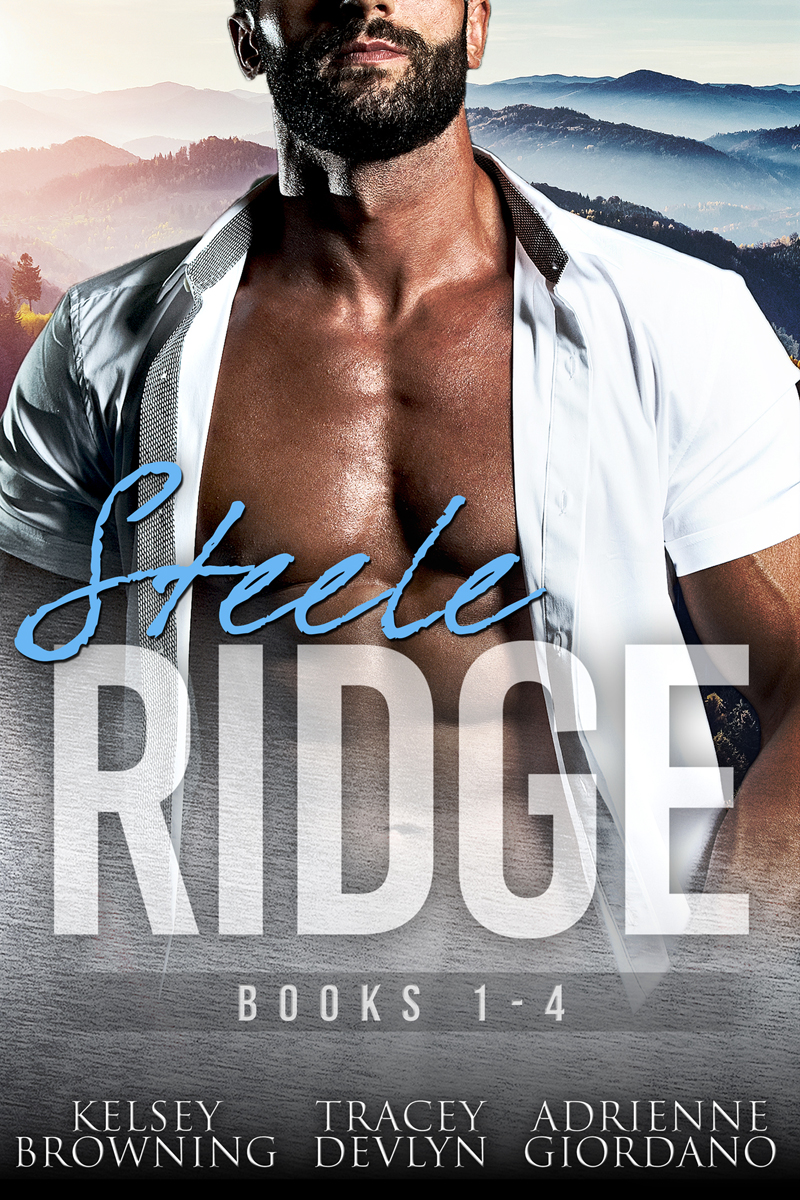 Steele Ridge Box Set #1 (Books 1-4)
September 1, 2016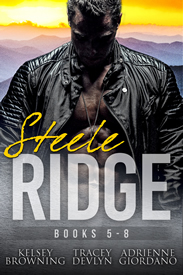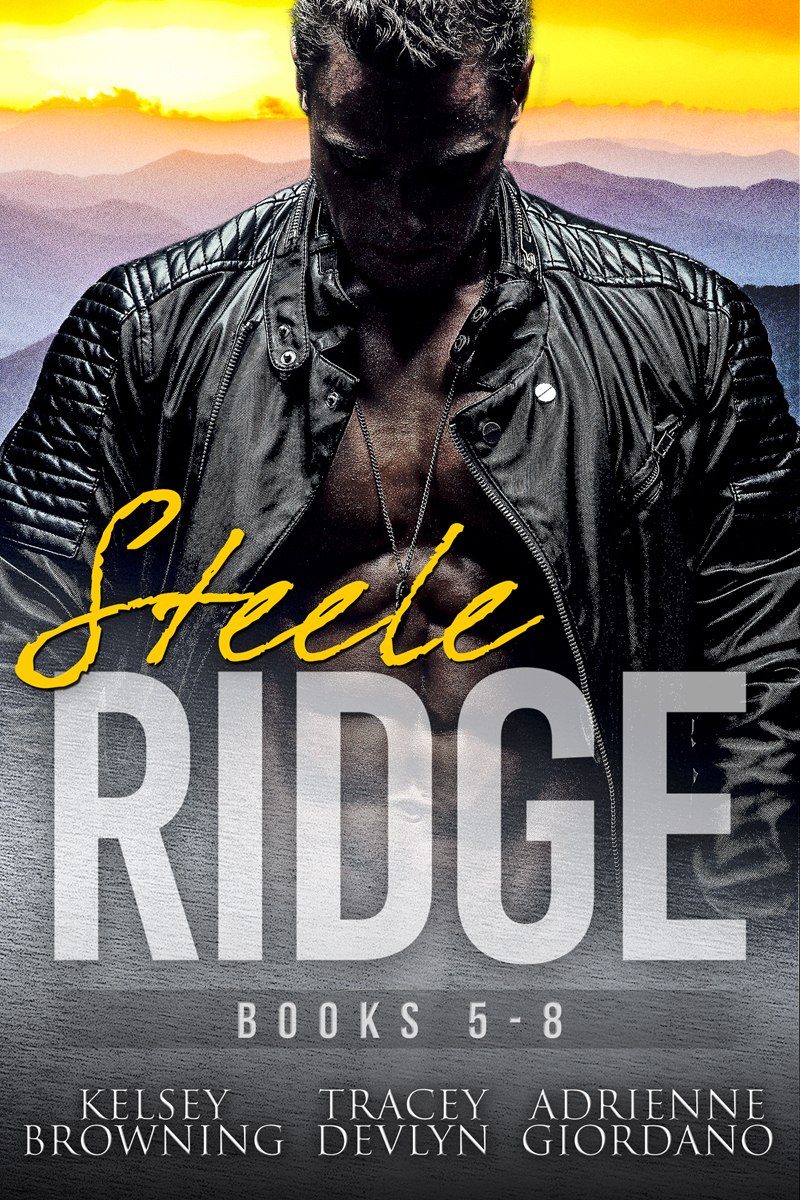 SR Box Set #2 - Books 5-8
Available at:
Amazon Kindle (not available at this time)
---
S ink into the thrilling conclusion of your Steele Ridge adventure with this 4-Book box set.
★★★★★ Indulge in passion, suspense, and a whole lot of action… the romantic suspense box set you've been waiting for. ★★★★★
1 stubborn, sexy man + 1 smart, headstrong woman + something wrong in Steele Ridge = 1 unputdownable book.
Multiply that by 4 in this sexy and suspenseful box set!
Breaking FREE by Adrienne Giordano - The mysterious Steele family black sheep meets her match in an all-American Army Ranger with a secret of his own.
Roaming WILD by Tracey Devlyn - An undercover special agent tries to resist his best friend's nerdy baby sister… and fails.
Stripping BARE by Kelsey Browning - The billionaire brother is forced to face the painful past of the woman he loves to save her life. (multicultural romance)
Enduring LOVE by Kelsey Browning, Tracey Devlyn & Adrienne Giordano - The reunion story of the Steele parents. Why did Eddy Steele abandon his family all those years ago?
January 22, 2022
August 13, 2016
July 6, 2016
August 13, 2016
July 13, 2020
August 16, 2016
October 21, 2016
October 21, 2016