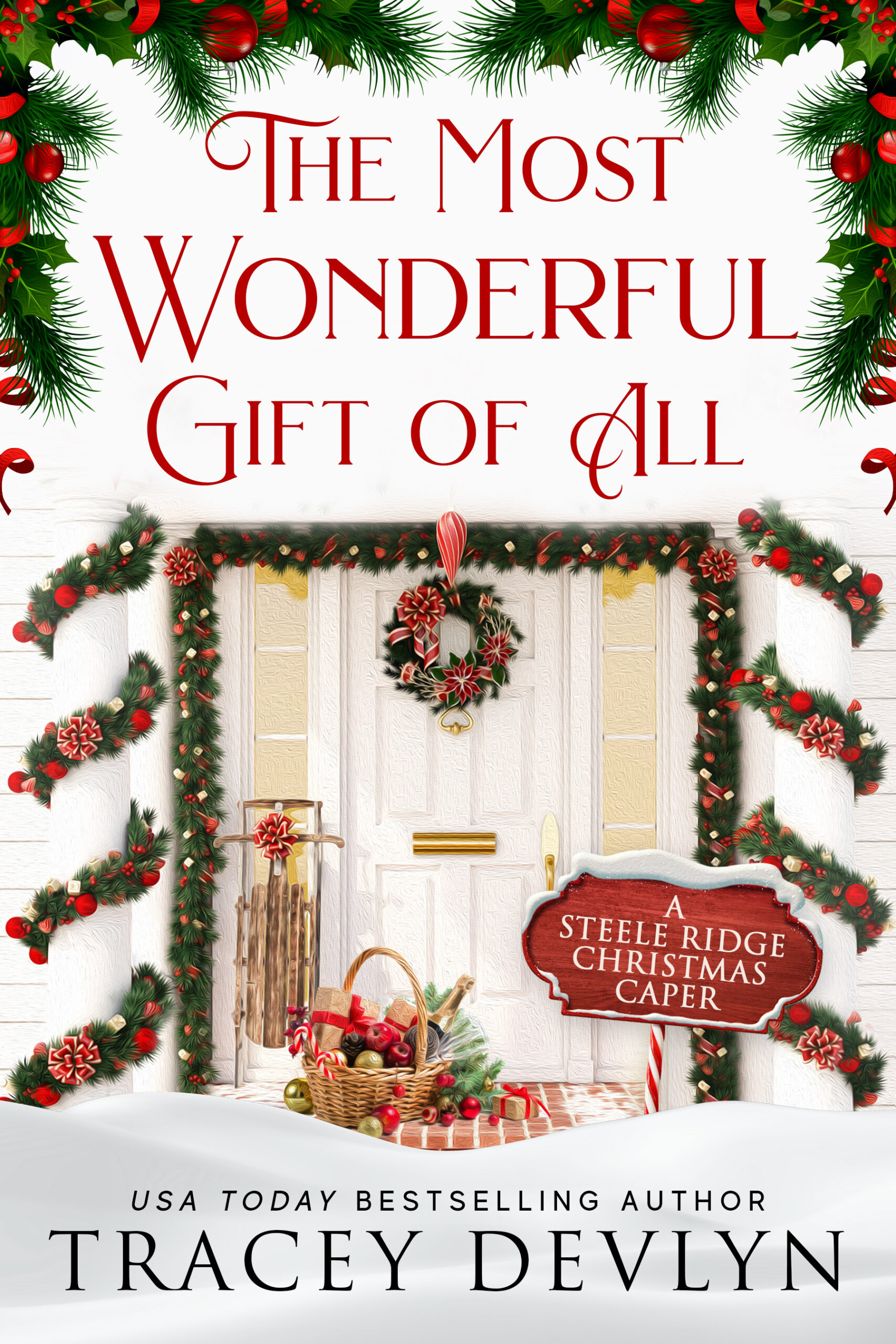 1 – The Most Wonderful Gift of All
August 10, 2020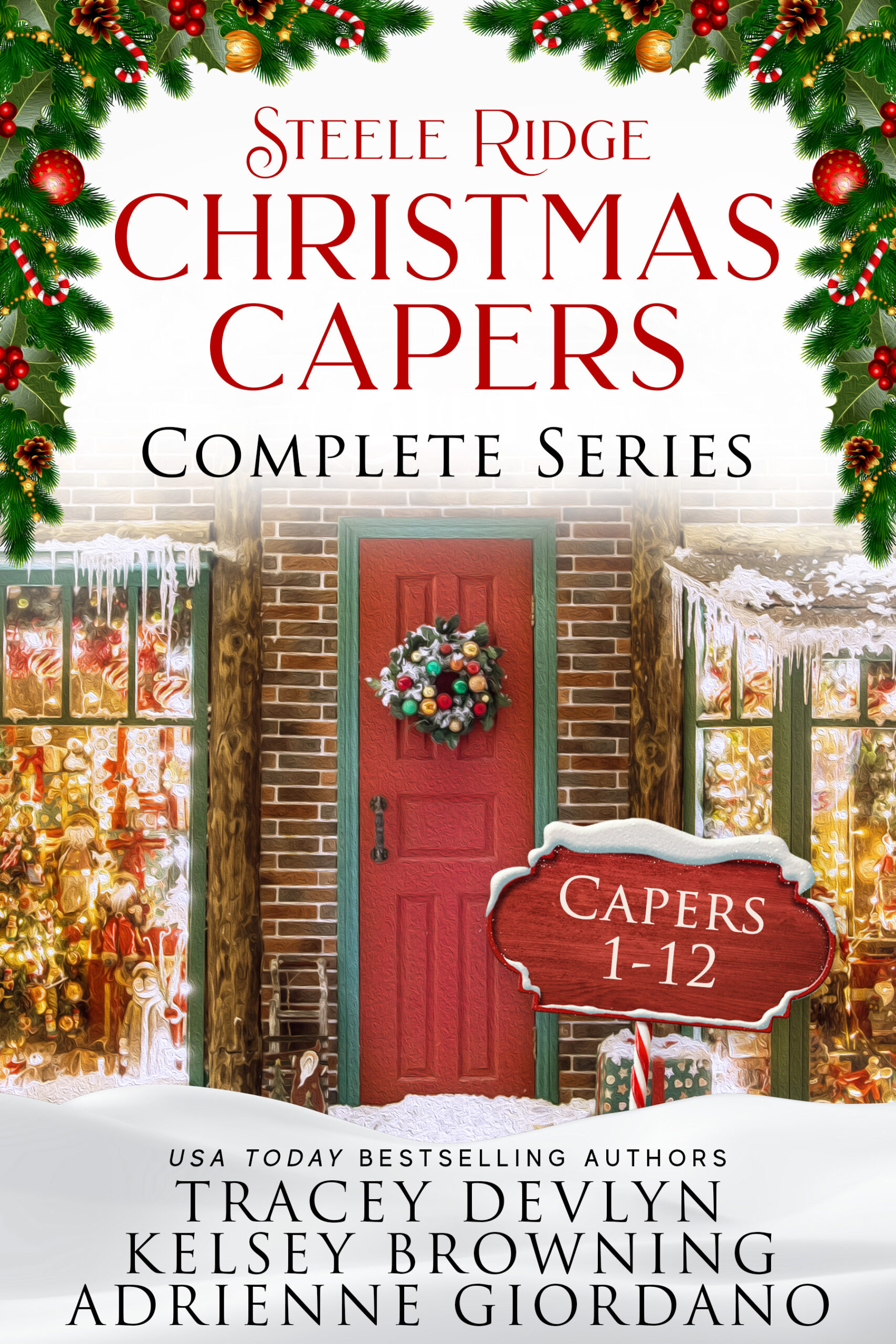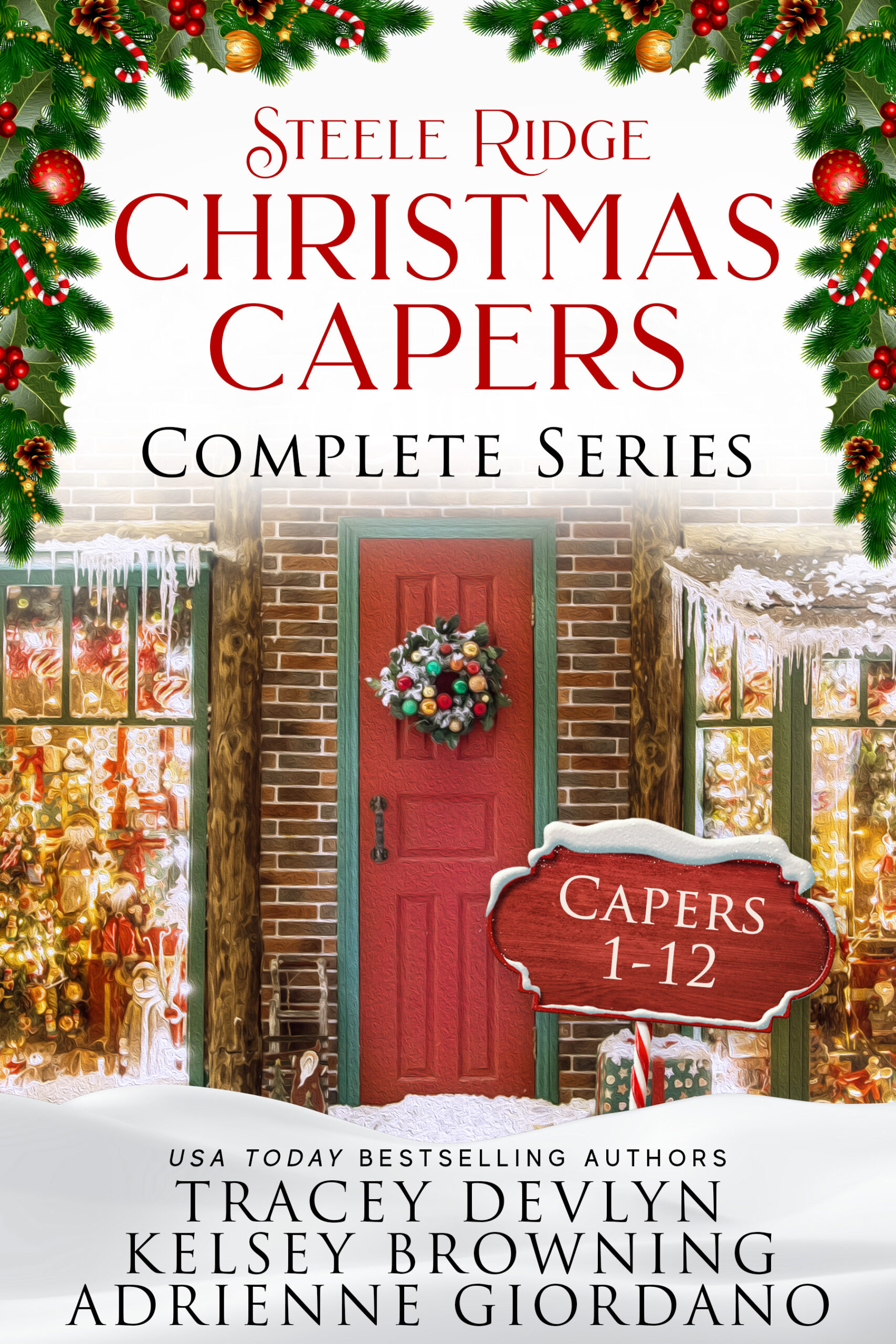 Christmas Capers Box Set #5: The Complete Series (Capers 1-12)
Available at:
---
K

ick-off your holiday season with a 12-course meal of Steeles and Kingstons. Check in with your favorite Steele Ridge characters to see what new caper they must solve and listen in on what exciting family news they'll share.
In this box set, you'll enjoy all 12 Christmas Capers.
The Most Wonderful Gift of All by Tracey Devlyn
When raffle baskets for a holiday charity auction go missing, Randi and Britt scour Steele Ridge to locate the culprits. What they find at the end of their search is a Christmas gift beyond measure.
A Sign of the Season by Kelsey Browning
Steele Ridge's prophetic sidewalk sign disappears during the holidays, forcing Carlie Beth and Grif to find it before the town's favorite bakery goes belly-up and they miss out on a long-awaited romantic weekend getaway.
His Holiday Miracle by Adrienne Giordano
After discovering a wad of cash at Steele Ridge's Novemberfest, Micki and Gage locate the owner and save a young family's Christmas. But the bigger mystery is how Gage will react to Micki's stunning holiday secret.
A Holly Jolly Homecoming by Tracey Devlyn
After Riley's surprise for Coen blows up at Steele Ridge's holiday potluck for military heroes, she tries to salvage the situation only to get derailed again by strange-acting townsfolk and a gift from Coen she won't soon forget.
Hope for the Holidays by Kelsey Browning
Jonah and Tessa are thrilled to play Mr. and Mrs. Claus in the big Steele Ridge holiday parade, but they are forced to interrupt the festivities to find a missing girl.
All She Wants for Christmas by Adrienne Giordano
After her boutique is robbed and presents are stolen--along with a special gift for her husband Reid—Brynne has one day to find the thieves or her holiday surprise will be a bust.
Jingle Bell Rock Tonight by Tracey Devlyn
When her family weekend getaway takes a turn for the creepy, Evie sets something in motion that will change her and Deke's lives forever.
Not So Silent Night by Kelsey Browning
When a new recreational drug sweeps through town, SWAT team members Emmy and Cash go on a hunt for the dealer targeting Steele Ridge's kids.
A Rogue Santa by Adrienne Giordano
When the wrong kind of presents are left on porches in Steele Ridge, Sheriff Maggie and her football superstar boyfriend Jayson team up to catch a mischievous Santa.
The Puppy Present by Kelsey Browning
After rock star Joss performs a sell-out holiday concert, she and her boyfriend, Shep, discover someone has puppy-napped service dog Charley.
For the Love of Santa by Adrienne Giordano
When Roni's beloved Santa statue is stolen, she and Way search for a thief, but will Santa come home before Roni's dream life is shattered?
Beneath the Mistletoe by Tracey Devlyn
While the Kingstons prepare for the family's holiday festival, their world is tipped upside down, between discovering big footprints in the snow and navigating a rare visit by their black sheep cousins—the Blackwells.
August 24, 2020
August 24, 2020
August 24, 2020
August 24, 2020
August 24, 2020
August 24, 2020
August 24, 2020
August 24, 2020